Stanford WBB lands commitment from 2022 4-star PG Talana Lepolo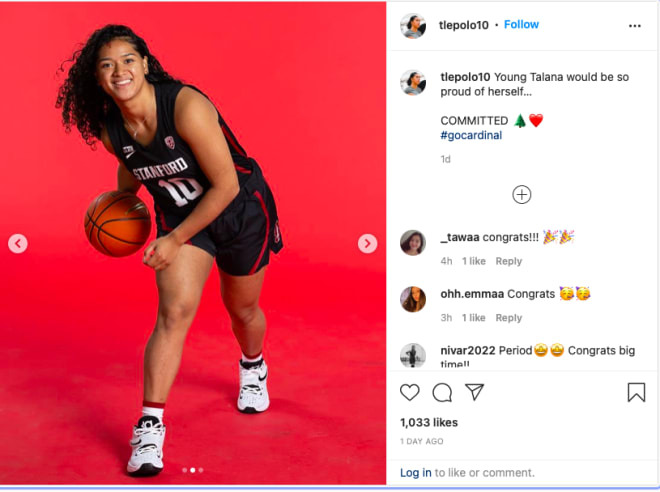 Over the weekend, Stanford women's basketball landed a commitment from 2022 4-star point guard Talana Lepolo out of Carondelet High School in Concord, California. Lepolo joins 5-star forward Lauren Betts as the second commitment in the Cardinal's 2022 class.
Lepolo has really good court vision. She really excels in transition, making quick outlet passes that lead to easy baskets. She has a really good handle and uses it well to create space and get to the rim. She also does a really good job of attacking the rim and making the right play, whether it's laying it up or dishing it off to a teammate inside or on the perimeter. She's definitely a pass-first point guard, though she has the ability to finish when she needs to.
Listed at 5'7", Lepolo is undersized, but that doesn't seem to bother her. She's plays very confidently and aware of how to make up for her lack of size by using her quick first step and court vision. She certainly has the moxie that all good point guards have.
It'll be fun to see what Lepolo brings to Stanford and who else will be joining her and Betts as freshmen on The Farm next year. As should be no surprise given their championship season, the Cardinal are already off to a strong start at building their 2022 recruiting class.