No. 1 2022 recruit Lauren Betts commits to Stanford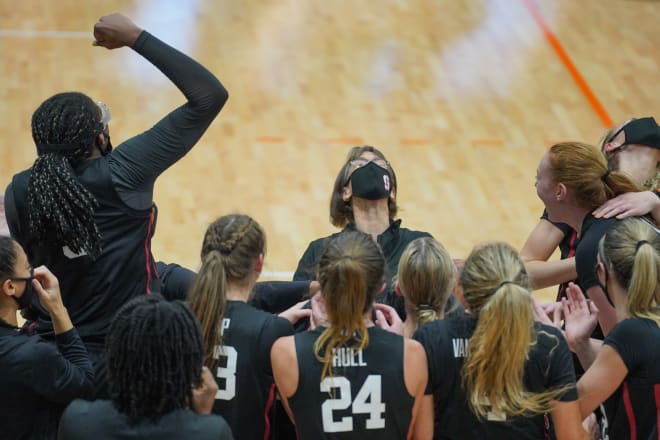 A No. 1 committed to No.1. Wednesday afternoon. Junior Lauren Betts is the top ranked recruit in 2022 and the 6-7 center from Grandview, Colorado, announced Wednesday afternoon that she will play for the Cardinal, currently the top team in the AP Poll.
Betts is the second No. 1 overall recruit to commit to Hall of Fame head coach Tara VanDerveer in the last two years. Sophomore Haley Jones held the same spot in the 2019 class.
The pipeline of talent to The Farm is full to bursting. Jones and the other members of the so-called "Funky Four" are already core members of the team. Jones and Fran Belibi are considered by several publications to be among the best 25 players in women's basketball.
Cameron Brink was the No. 3 overall recruit in the 2020 class and the freshman is averaging 11 points and 6.9 rebounds in just 15.7 minutes a game. And in the 2021 class Brooke Demetre was a top five overall recruit but was dropped to No. 11 in part because COVID-19 prevented many Californians from participating in the limited travel team tournaments last year.
Jones, Belibi, Demetre and Brink are all expected to be on the team to welcome Betts when she arrives for her freshman year. It truly is a mind boggling accomplishment for VanDerveer, associate head coach Kate Paye, and assistants Katy Steding and Britney Anderson.